About Animal Station
Animal station was formed by Suzanne and William, based in Linwood we offer a wide range of pet products. From dog food to natural treats and toys.
We always source the best quality of products. However if you're ever looking for something in particular please let us know and we will either recommend our try our best to get it for you.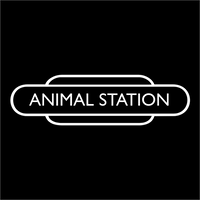 About Animal Station
Suppliers of raw natural food, pet supplies and accessories!
Raw and Natural products from Totally Natural
The Raw Factory
JR Pet Products
Julius K-9
Natures Menu
Weekly deliveries to your door!
Raw Food advice and free to use weigh station!
Contact Us
34 Napier St, Linwood, Paisley PA3 3AJ
Tel: 07377 130711
Email: contact@animalstation.co.uk
Opening Times
Mon: Closed
Tues-Thurs: 10am - 8pm
Fri: 10am - 7pm
Sat: 10am - 4pm
Sun: 12am - 4pm